Fairies: Behind the Veil & Once Upon a Time
Every book is a portal. Through it, we enter realms and times not our own. While there, we learn to see ourselves and our world differently, and come back changed: hopefully wiser, more courageous, more aware.
But not all worlds are created equal, and not all worlds have equal power to stoke the fires of wonder in our hearts. For centuries, children have known the power of the fairy realm to awaken wonder, excitement, dread, and joy. It's time to open the door to that realm just a crack.
The courses below will take your child on fantastical voyages to strange and wild places. They will come back changed: their hearts will be a bit wilder, but also quite a bit steadier. What they see will sober them as well as excite them, challenge them as well as delight them. And, after all, such things are the very business of growing into maturity without growing out of childlike wonder.
Join them on their journey by concurrently taking Fairies: At Study in the Edges of Reality. You will read some of the same books, consider many of the same questions, and discover much material for deep connection to your child.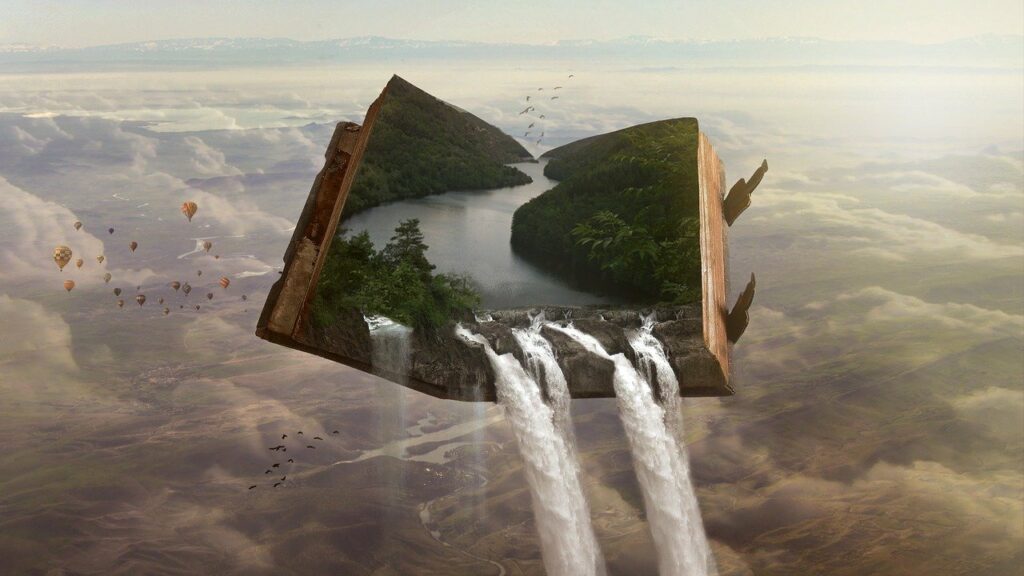 Fairies: Behind the Veil
(ages 12-18)
Fairy stories call for courage, tenacity, pliability, and goodness in their protagonists. The journey through fairyland is hard on many levels, and the keepers of that strange land demand to know what type of person has come knocking at their door. In other words, the trials of fairyland are meant to test the character of its visitors.
This version of the course, for students ages 12-18, will guide students through these challenges. In so doing, students will be equipped to face the challenges of our own world with both courage and joy.
This course will read some essays about fairy stories, but will feature a heavier focus on stories than the adult class.
Books
George MacDonald, The Light Princess

G.K. Chesterton, "The Ethics of Elfland" and Christina Rosetti, "Goblin Market"

Catherynne M. Valente, The Girl Who Circumnavigated Fairyland in a Ship of Her Own Making

J.R.R. Tolkien, "Smith of Wooten Major," "Mythopoeia," and "On Fairy Stories"

J.M. Barrie, Dear Brutus
Eloise McGraw, The Moorchild
Next Offering TBA

Estimated workload: 100 pages of reading per week
This class is for ages 12 - 18
(For the Fairies course for adults, go here)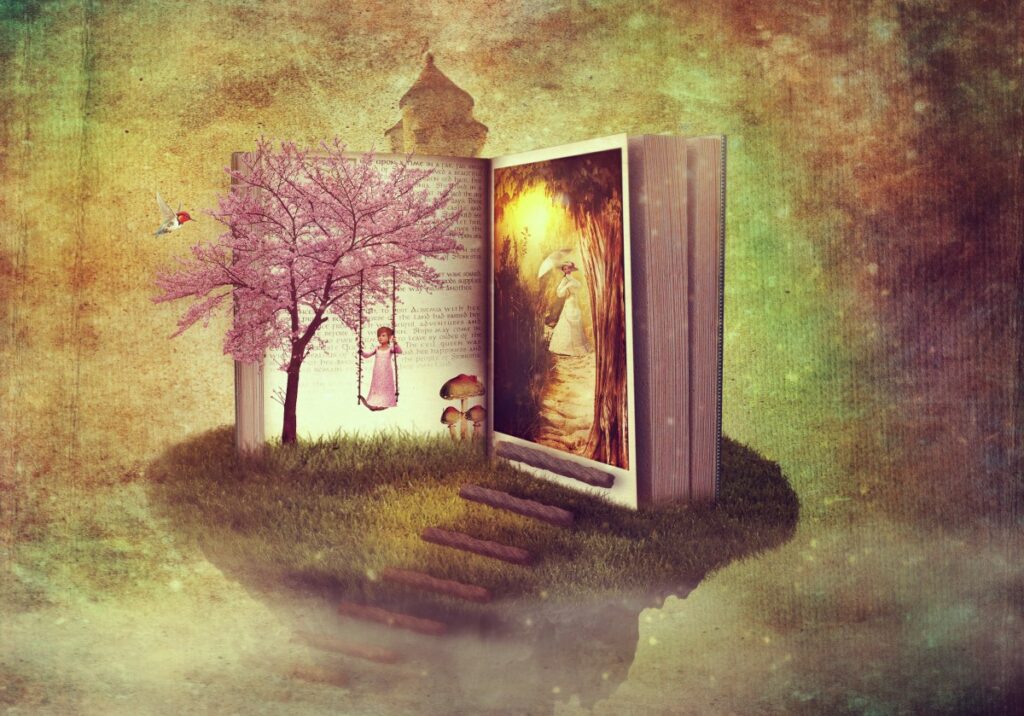 Fairies: Once Upon a Time
(ages 8-12)
Once Upon a Time... Many a delightful tale begins with those words. They summon us back to the past, to an older country and a different time. Children don't need to be argued into wonder: they still remember that the world is a magical place. On hearing that a boy fell into a puddle into another world, they don't ask how this is possible, they ask: "What happened next?"
Wonder and imagination are the native language of childhood, but the task of growing up fosters a strange forgetfulness. In this course, we will combat the erosion of wonder by diving deep into the love of reading great books and talking about them with friends. Your child will come away from this course unable to stop talking about what he or she has read, discussed, and imagined.
This course will help your young child to connect the wonder and love he or she already possesses to books as reliable places to encounter stories that matter. In this course, I will both teach and model deep engagement with a text through close reading, all in a format that values and invites the children's wildest ideas. In the lifelong journey of developing and guarding a joyous heart, these are the first steps.
Books
George MacDonald, The Light Princess
Catherynne M. Valente, The Girl Who Circumnavigated Fairyland in a Ship of Her Own Making

J.R.R. Tolkien, "Smith of Wooten Major"

Eloise McGraw, The Moorchild
Next offering TBD
Estimated workload: 80 pages of reading per week
This class is for ages 8 - 12
(For the Fairies course for adults, go here)
What folks are saying about similar offerings:
This course was a quirky online educational option shared with us by a friend during a tough, miserably boring (and educationally uninspired) quarantine period of the pandemic. But I quickly became a fan of Professor Junius Johnson and dragons, as my son became completely entranced by both the class materials and the professor's excitement. I loved that the professor was so engaged with the students and included a broad discussion of readings from philosophy, classic children's literature, and more mainstream stories. My son has now taken two additional courses with Professor Johnson, each better than the last, and I hope he will continue to offer more courses even after the pandemic is over.

Every time I hear Junius Johnson speak, I walk away asking: "Did I forget how exciting and joyful the life of the mind can be?"

This class is very fun and very informative about the magical world of dragons. This professor is very smart, funny, and extremely good at teaching. He turns an average book into an exciting adventure. Almost all the books were new to me and I learned a bunch of new Dragon facts!

A deep perspective on the human need for wonder, and the essential desire for things powerful and uncontrollable.

Why do you suppose dragons have possessed the imagination of writers and readers for most of our recorded history. Junius Johnson has come away from the dragons hoard with a few secrets to share. I found his treatment personally encouraging and a call to pick up my lance (or my pen), and join in the battle.

Junius shares such a wondrous view of the purpose of dragons in literature and why we need our imagination to be refreshed and invigorated by them.