Here Be Dragons: Junior Expedition & Apprenticeship in Wonder
Reading takes us into other worlds, situations, and lives. Children are especially sensitive to this, and especially delight in it when it is done well. These classes expose children to the practices and pleasures of reading closely and well without imperiling the joy of reading. In fact, the books in these classes are likely to become lifelong favorites.
Along the way, they will confront important questions about who they want to be in the world. What, for them, will kindness and bravery look like? Loyalty and valor? Self-confidence balanced by humility and a concern for others? The heroes, heroines, and dragons in these books have much to say to our young readers about the dangers and rewards of various choices.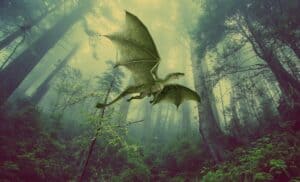 Here Be Dragons: Junior Expedition
(ages 12-18)
Out of the mists that shroud the earliest days of creation and from the pages of many of our most beloved books, one creature stares with piercing eyes as the chiefest and greatest of calamities: the dragon. Human fascination with dragons is near universal, and so to encounter them in the pages of literature is a terror and a delight.
But what is one, after all to do with a dragon? Befriend it or attack it? Hide it or reveal it? Can it be trusted? Is it the source of ancient and profound wisdom, or the greatest deceiver of them all? What, fundamentally, do dragons teach us about our world and ourselves?
This 9 week course for students ages 12-18 is as much about philosophy as it is about literature. We will read delightful books, some of which have been dear to generations, some of which are delighting their first generation. As we quest along with Bilbo, the Pevensies, and more, we will also have occasion to ask questions about courage, true friendship, duty, honor, and sacrifice.
Here Be Dragons: Junior Expedition
Coming Summer 2023!
This class is for ages 12-18
(For dragons classes for adults, go here)
Tuition $500/student
Join the mailing list to be among the first to know when this class will next be offered: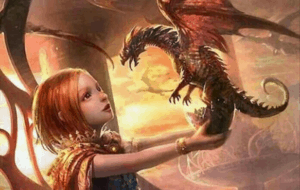 Here Be Dragons: An Apprenticeship in Wonder
(ages 8-12)
At the beginning of all things, there is love. A child awakens to self and other in the mutual loving gaze of a mother. That is a miracle, a wonder, and so the child knows that the world is a place of wonder, and encounters it as such.
Wonder and love grow mingled in the heart of a child, and as the heart grows to take in more, both wonder and love must grow. The best food for both is stories, and so the best love to promote is the love of reading and literature.
That is what this course will do: help your young child to connect the wonder and love he or she already possesses to books as reliable places to encounter stories that matter. In this course, I will both teach and model deep engagement with a text through close reading, all in a format that values and invites the children's wildest ideas. In the lifelong journey of developing and guarding a joyous heart, these are the first steps.
Coming Summer 2023!
This class is for ages 8-12
Tuition $400/ student
Join the mailing list to be among the first to know when this class will next be offered:
Every time I hear Junius Johnson speak, I walk away asking: "Did I forget how exciting and joyful the life of the mind can be?"

A deep perspective on the human need for wonder, and the essential desire for things powerful and uncontrollable.

Why do you suppose dragons have possessed the imagination of writers and readers for most of our recorded history. Junius Johnson has come away from the dragons hoard with a few secrets to share. I found his treatment personally encouraging and a call to pick up my lance (or my pen), and join in the battle.

Junius shares such a wondrous view of the purpose of dragons in literature and why we need our imagination to be refreshed and invigorated by them.