Elevate Your Child's Latin Study
Sometimes a student begins the study of Latin full of excitement and expectation; sometimes it is rather in a grudging fashion, expecting the worst. However a student begins, they often find themselves in a place where Latin is more tedium than adventure. The rules and endless memorization have a tendency to make it hard to keep a larger, more inspiring picture of the language in mind.
The Latin Boot Camps are an intervention and antidote to this impasse. This series of one week courses aims to transform a student's engagement with learning Latin. Packed with fun activities and taught by a leading Latinist with 20 years of experience designing and teaching Latin curriculum, these supplemental courses inspire students with a vision for the study of Latin and empower them to tackle the arduous tasks required with a greatly increased likelihood of success.
Each of the courses is independent, and each one arms the student with a knowledge about the fundamental nature of Latin that has been proven in the classroom to increase retention, comprehension, and motivation.
Think of it as a shot in the arm that jump-starts the student's learning, preparing them to not only succeed, but excel at learning Latin. Open to ages 10-18.
Parents and teachers may purchase the audit option for the Boot Camps for $75. Auditors will receive access to recordings of each session for a limited time. It's a great way to learn what the students have been taught in order to build on it in their future work.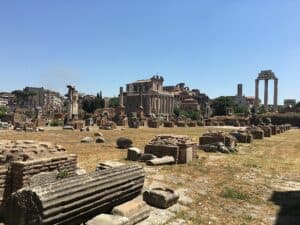 Boot Camp Foundations: The Basics of Communication
This boot camp is recommended for all Latin students, regardless of level. It serves as important background for both Basic Boot Camp and Advanced Boot Camp.

Language is fundamentally about communication: but how does it go about the work of communicating? How is meaning constructed so that it can be transferred from one mind to another? And what role do the structures of Latin play in making this possible?
In this Boot Camp, students will come to understand the answers to these questions, seeing the way that both Latin and English construct meaning, and how this creates both challenges and opportunities in their study of Latin. Essentially what this class does, through games and activities, is to place the study of Latin grammar into the context of human interaction, providing a vision to unify the various and difficult aspects of Latin study.
If you want a Latin student who is excited and energized about the study of the language, this is the class that can make it happen.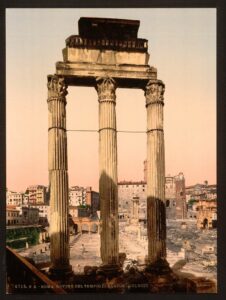 Basic Boot Camp: The Elements of Latin
This boot camp is for students within the first two years of study (those still learning the forms of verbs and nouns)

This boot camp takes a closer look at the elements of Latin that are unusual for an English speaker: cases, declensions, and the expanded verb system. The focus is not on memorization or learning of forms, but rather on seeing the logic behind the constructions and the history that caused such a wide variety of forms to exist. In essence, we will be answering a lot of "why" questions: "Why does Latin have so many cases?" "Why does the accusative so often end with 'm'?"
This knowledge is essential: without it, the student comes to feel that Latin is an arbitrary system of difficult concepts and structures. This conviction is a major enemy of love and joy in the study of the language. But when we tackle these questions head-on, we provide a structure that not only makes memorization easier, but also helps the student to think Latinly.
Latin Boot Camp 1 was so fun! Mr. Junius used gloriously fun activities to explain concepts applying not just to Latin but to all of language. He broadened my conception of language as a whole. Latin Boot Camp was engaging and entertaining; it has made me eager not just to learn Latin, but to explore it as a wonderful adventure land.

Mr. Junius is a treasure trove of Latin knowledge. He loves the subject and knows it intimately. He oozes that love and his students will pick it up. His class was fast-paced, engaging, and a ton of fun for my son!

Mr. Junius has a contagious love and appreciation for Latin. He held my attention, was funny, and very knowledgeable.

With humor, intelligent discussion, and deep insights, Junius Johnson gives you more than an overview or introduction to Latin, he inspires you to keep learning hard things while giving you a vision and much fuller picture of Latin.

Junius has such a robust understanding of the language, and his passion is contagious. His approach invites parents, educators, and students to re-imagine how they think about Latin, moving from merely transactional to experiential. He's also not afraid to address many of the "why" questions that all too often go unanswered. Highly recommend!

Simply put, Junius Johnson is the best Latin teacher I have ever experienced in my many years of supervising education. He is a true scholar of the Latin language from the classical period to the neo-Latin present; he has success teaching every age and skill level. Junius is compassionate with those who are less gifted than he, but still manages to stretch his students in a friendly and inviting manner. I wholeheartedly recommend him to you as your teacher. Trust me, the encounter will be memorable.