Get in the Game Helping Your Kids with Their Latin
One of the things I hear most from parents whose kids are receiving a classical education is "I wish I had had an education like that." One place where this difference can really make itself know is your child's Latin study. Maybe you studied Latin so long ago that you've forgotten nearly everything; maybe you never studied Latin at all. But now you are in the position of needing to answer your child's questions about their Latin homework, or worse yet, you are trying to lead them through a curriculum, and are fighting to stay a chapter ahead of them amidst your own busy schedule. Wouldn't it be great to get the sort of solid grounding in Latin that would enable you to answer their questions with confidence, and even discuss with them their favorite parts of the language?
This course is designed for you. You don't have time to learn Latin, but it feels like your kids are going further and further into a world you cannot follow. This 4 week course is designed to teach you the fundamentals of Latin as concepts, such that you don't have to do the memorization work, but can understand why it is important that your child do his or her memorization. In just one month, you can show up to help your kid with their Latin questions much more confidently and competently.
***This summer, maximize your child's chance of success with the Summer Latin Package! Get registration for your child in both Boot Camps and for yourself for Latin Fundamentals for Parents for $290 ($50 off the normal prices). Have more than one child you want to sign up? Each additional Boot Camp registration is only $100 ($20 off the normal price).***
Stay tuned for information on your next chance to take this course!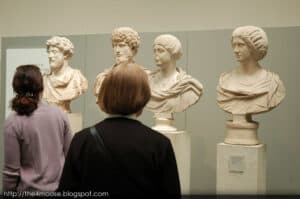 Here's what we'll cover:
Week One: Introduction to Latin (brief biography of the language, pronunciation, study Dos and Don'ts)
Week Two: The declensional system (nouns and adjectives)
Week Three: The verbal system (conjugations, passives, imperatives, subjunctives)
Week Four: Basic syntax (word order, uses of the cases, subordinate clauses)
You'll also come away with charts showing all of the noun/adjective forms and all of the verb forms, color coded to help with identification of the parts that make them up. These will be handy in correcting student work, and for your own understanding.
And, if you still harbor hopes of learning Latin one day (which I commend!), this course will give you an excellent head-start on that journey.
So sign up today and take the next step in confidently helping or teaching your child!
I highly recommend the parents fundamental course! It is phenomenal! I learned so much and I felt a lot more equipped to teach my son!

With humor, intelligent discussion, and deep insights, Junius Johnson gives you more than an overview or introduction to Latin, he inspires you to keep learning hard things while giving you a vision and much fuller picture of Latin.

Junius has such a robust understanding of the language, and his passion is contagious. His approach invites parents, educators, and students to re-imagine how they think about Latin, moving from merely transactional to experiential. He's also not afraid to address many of the "why" questions that all too often go unanswered. Highly recommend!

Simply put, Junius Johnson is the best Latin teacher I have ever experienced in my many years of supervising education. He is a true scholar of the Latin language from the classical period to the neo-Latin present; he has success teaching every age and skill level. Junius is compassionate with those who are less gifted than he, but still manages to stretch his students in a friendly and inviting manner. I wholeheartedly recommend him to you as your teacher. Trust me, the encounter will be memorable.